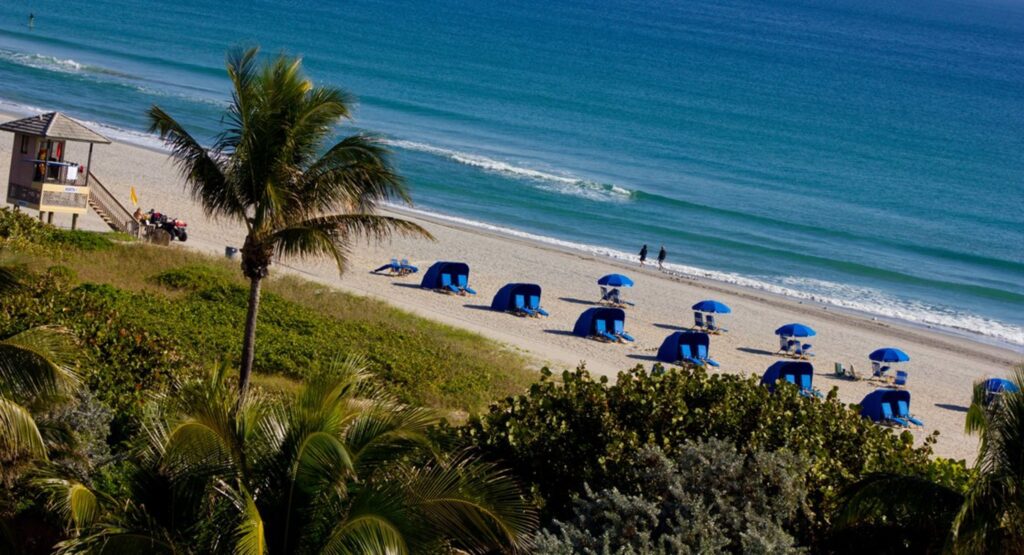 DELRAY BEACH
Delray Beach is a first-class resort destination and a diverse, vibrant community situated on the Atlantic Ocean. Stroll east along pedestrian-friendly Atlantic Avenue all the way to Delray Beach Municipal Beach, which features chair and cabana rentals, a large covered gazebo and wide, sandy shores perfect for a game of volleyball. Nearly 3.2 million residents and visitors travel from all over the world to enjoy our municipal beach. Many of our beach entrances are equipped with showers, bicycle and towel racks, and drinking fountains complete with bottle fillers. Simple sand trails to your favorite spots are available to enjoy the sun and surf from the natural beauty that is Delray Beach.
ATLANTIC AVENUE
Atlantic Avenue is becoming known as the place to play, in Palm Beach County. The mile long stretch heading to the beach is a charming streetscape filled with upscale shops, fine restaurants and nightly entertainment. The outdoor café style dining & palm tree lined avenue makes for a beautiful thoroughfare to stroll down tasting various cuisines, or stop and enjoy the people watching. Great restaurants filter into the side streets and other parts of town so don't let your search for amazing food stop there.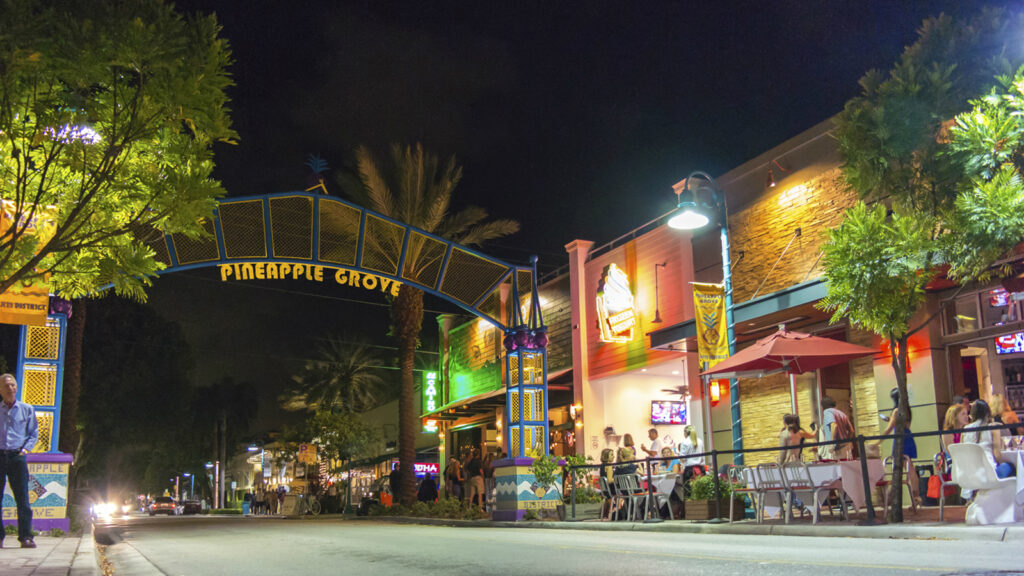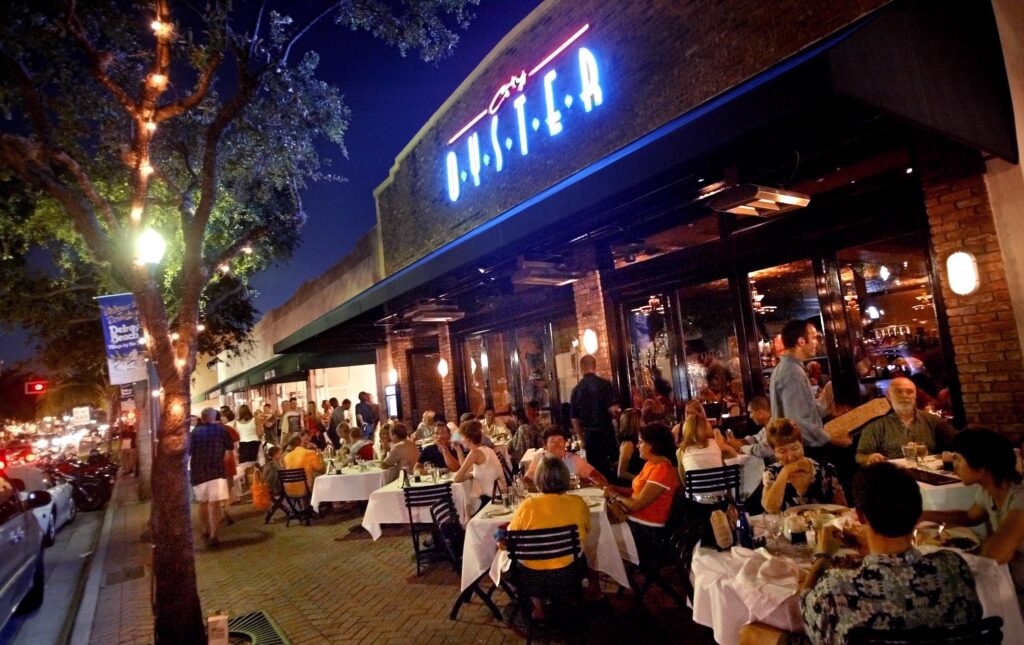 DINING OUT
We have a delicious assortment of restaurants in downtown Delray Beach for your dining pleasure. Whether you're looking for Italian food, a fresh-catch-of-the-day seafood restaurant, a mouth-watering steak house, a blissfully romantic restaurant, sidewalk dining to fine-dining restaurants or a restaurant with some vibrant nightlife – you'll surely find one that will please you, as well as please your appetite! Some of our favorite dining spots are located on our street, Swinton Avenue: DaDa, Jimmy's Bistro & Sundy House (just to mention a few). In addition, it's worth mentioning the newly opened Delray Beach Market – the largest food hall in Florida.
THINGS TO DO
There are plenty of things to do in Delray other than spend time on the beautiful beaches. Our wonderful wildlife nature centers and wetlands provide a great opportunity to see some of the amazing wildlife that calls this area home. Whether you're feeding the sharks at Sandoway Discovery Center or immersing yourself in the galleries, murals and public art of Pineapple Grove, it doesn't take long to realize that Delray Beach is a thriving district that offers much more than just breathtaking beaches. From Old School Square to Morikami Museum and Japanese Gardens, visit the organizations and destinations that make up this culturally rich region.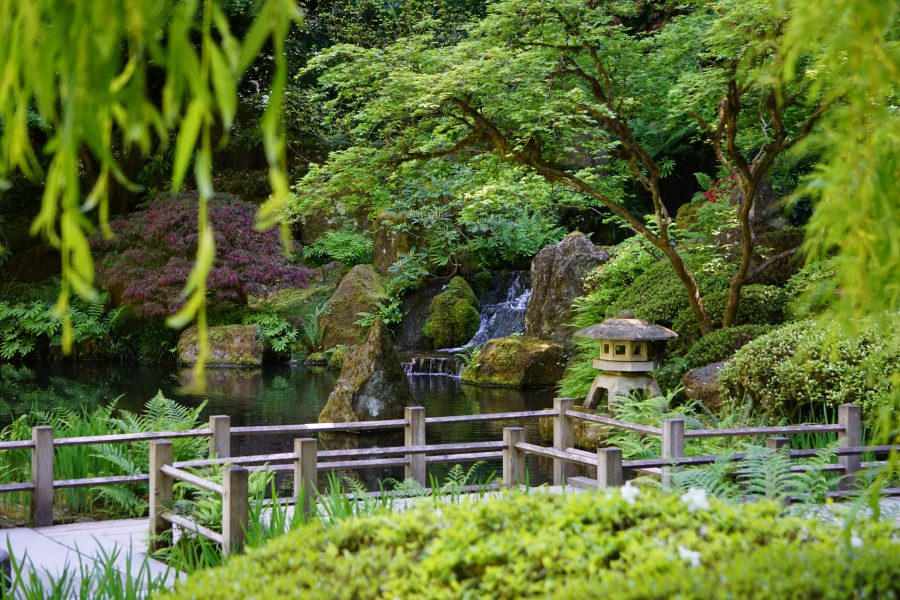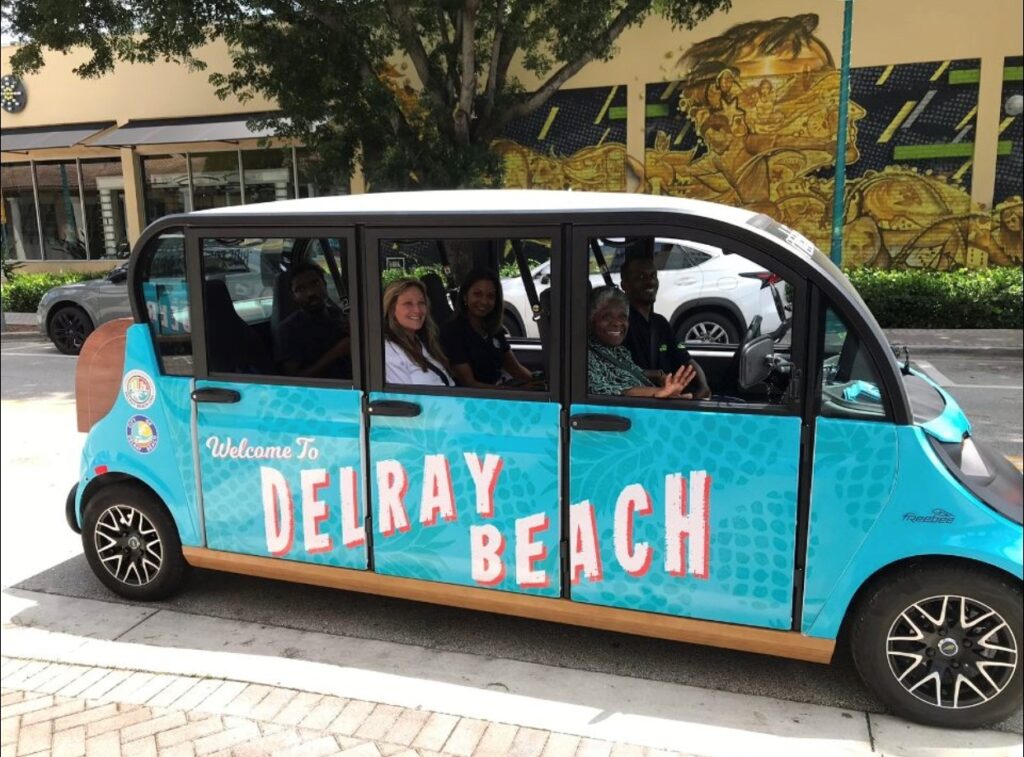 TRANSPORTATION
There are several ways to get around Delray Beach if you don't feel like walking or don't have a car.
1. FreeBee
FreeBee is a free, door-to-door, on-demand, 100% electric transportation service, brought to you by the Delray Beach CRA. Just download the app by visiting the FreeBee's website.
2. Exhilaride Golf Cart Rentals
Exhilaride Street-Legal Golf Cart Rentals offer a fun, green way to explore Delray Beach and nearby towns. The golf carts are electric with a 35mph speed limit or less. It can seat up to six people and there are even free parking spaces for golf carts in downtown Delray.
3. Richwagen Bike Rentals
If you prefer to rent a Bike, Richwagen Bike Rentals offer everything from beach cruisers to high performance street bikes. Visit their website for rates.